What is penetration testing?
Before we get into it, let's first make sure we're talking about the same thing. When we talk about penetration testing, we're referring to viewing your network, application, device, and/or physical security through the eyes of someone with malicious intent. When we conduct a penetration test, we set out to discover an organization's cybersecurity vulnerabilities. With penetration testing, an encyphr experienced cybersecurity expert can identify:
Where a hacker might target you
How they would attack
How your defenses would fare
Possible magnitude of the breach.
Penetration testing seeks to identify application layer flaws, network and system-level flaws, and opportunities to compromise physical security barriers too. While automated testing can identify some cybersecurity issues, true penetration testing considers the business's vulnerability to manual attack as well. Our penetration testing plans utilize approximately 65% automated routines and 35% enhanced manual techniques.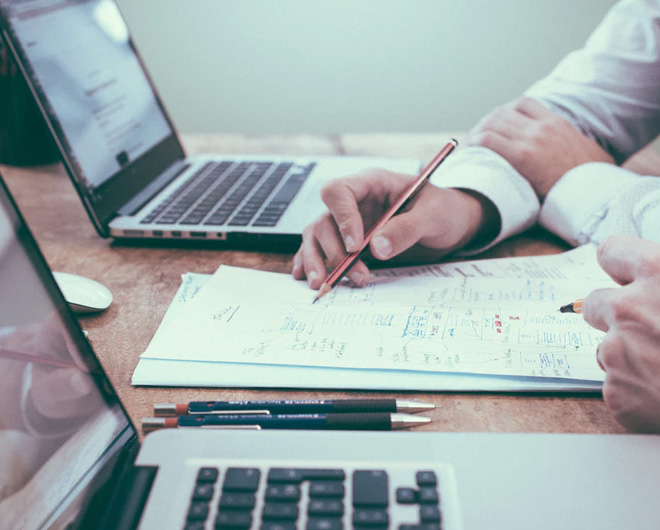 Security testing, also known as penetration testing, sees a team of information security professionals taking an ethical hacking approach to assessing an organization's security risks. The tester will identify and seek to penetrate vulnerabilities to help a business strengthen its security posture and develop resilience against evolving threats—exactly what a hacker does, but for good and not evil! These simulations of real-world attacks not only highlight hacking opportunities but also lead to concrete solutions on how to better prevent and protect from attacks in the future.
How your organization can benefit from Pentesting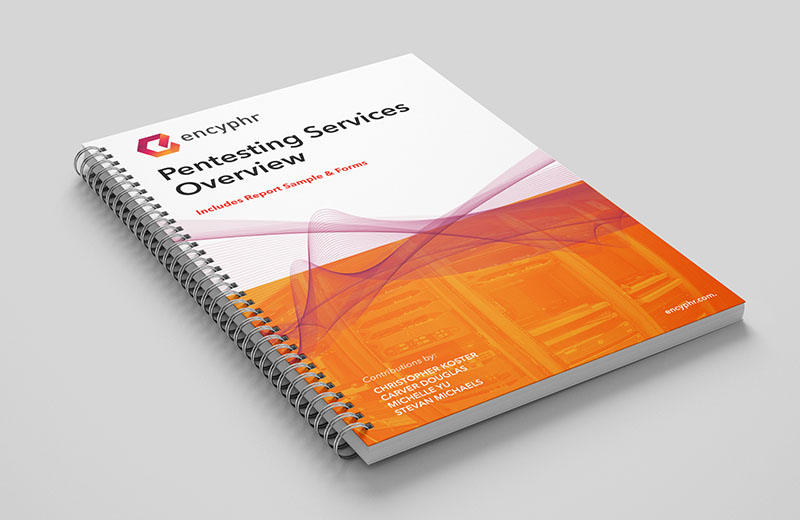 FREE Pentesting Services Overview
A more in-depth and technical document detailing our scope and includes a sample report and necessary forms.
SHIELD
Network Penetration Test
Complete Test with Report

Deployed within 12 hours*
Penetration Testing Stages
The chart below represents four areas of our basic Pentesting Service. These areas are adjusted based on any additional services.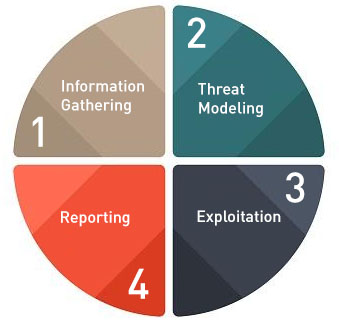 Information Gathering
Where it all begins. We start the process by performing reconnaissance on our target where we gather as much information as possible to help us understand what we're up against. This may include active information gathering (where our tester has direct contact with the target) or passive information gathering (where our tester collects information undetected by the target).
Threat Modeling
We identify and categorize assets, threats, and threat communities and weigh their relevance to the organization being tested. What are the primary and secondary assets? What, or who, are the most prominent threats or threat communities? How do these threat communities map to the various assets?
Exploitation
This is where the magic happens, and we earn our reputation. During the exploitation phase, we use the groundwork we've set forth from the other phases to successfully abuse, misuse and exploit vulnerable systems, networks, devices, physical controls and/or humans.
Reporting
This where we convey what we've learned in a clear, readable, and concise manner.  We thoroughly outline and present our findings with suggestions for prioritizing fixes.
Get a Fast and Accurate Price Quote
Get your individualized quote based on the options and scope of the services selected. It's easy - get started now.